Anne Lough ~ autoharp, guitar, hammered and mountain dulcimer artist; vocalist, storyteller, folk dance instructor
School Programs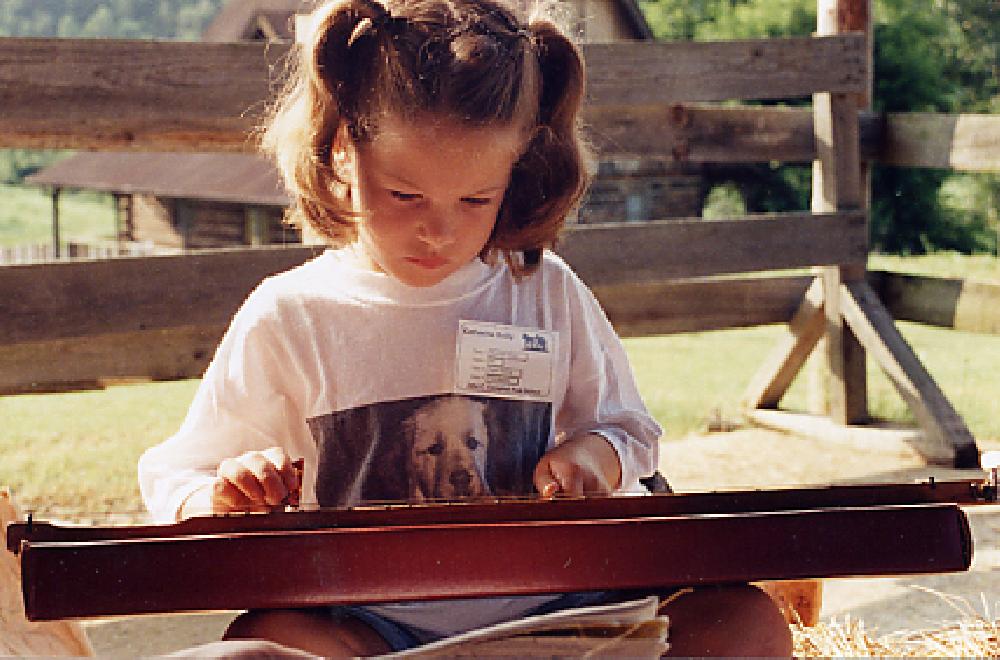 Photo Courtesy John C. Campbell Folk School
"Anne has a feeling for music that permeates the room and encourages children of all ages and abilities to gain confidence and to feel good about themselves. She provides quality educational experiences through song, stories, dance, and instrumental participation that arouse the children's interest in a variety of music and moods rich with enjoyment."

-Sharon Arant, Calloway County Schools, Murray, KY
Anne Lough brings culture, history and our folk heritage alive through the masterful weaving of song, story, dance and folk instruments. These songs, dances and stories are not only a rich part of our national heritage but have been an integral and natural form of expression, socialization and creativity in children as well as adults throughout time.
Anne has over 35 years experience working with children of all ages, from pre-school and day care centers through the high school level. She worked extensively with the Mountain Arts Program in Western North Carolina starting in 1991 and was on the North Carolina Arts Council's Touring Artist Directory for many years. In addition, Anne presents workshops and seminars for teachers and child care workers on early childhood musical experience, and the use of music, dance and stories to enhance curriculum studies at all grade levels.
School performances and residencies for pre-school and early elementary age children include participatory programs of folk songs, singing and action games, and stories. Older elementary students can learn to play the dulcimer as well as participate in folk singing, play parties, dances and storytelling. Activities for secondary students are more focused on ballads and lyric folk songs and can also include dance and dulcimer. At all levels the culture, history and social significance is integrated into the program. Residencies can be individually designed to focus on specific curriculum studies, from math, social studies, heritage and physical education to English literature.
For further information or bookings, contact Anne at: annelough@annelough.com.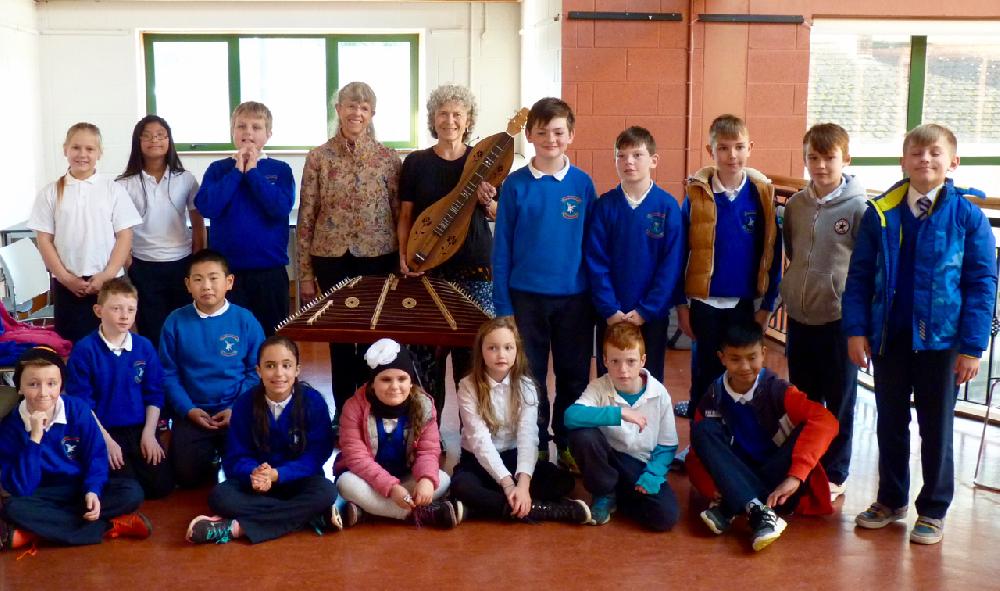 School Children - Cavan, Ireland
"Your music touched my heart"
6th grader, Cullowhee Valley Elementary, Cullowhee, NC
"It's only Wednesday, and I'm so wonderful on the dulcimer!"
3rd grader, Pontotoc Elementary, Pontotoc, MS
"I would like to express my gratitude and thanks for the wonderful week our fourth graders had participating in the dulcimer workshop you conducted for us. They were so proud of their ability to play the various songs you taught them and they truly felt like professionals! The musical heritage that our region has to offer is tremendous and without programs such as yours, this heritage is becoming a lost art for today's youth. Thank you for making this heritage and the dulcimer come alive for our students."
Jan Nesbitt, Central Elementary School, Waynesville, NC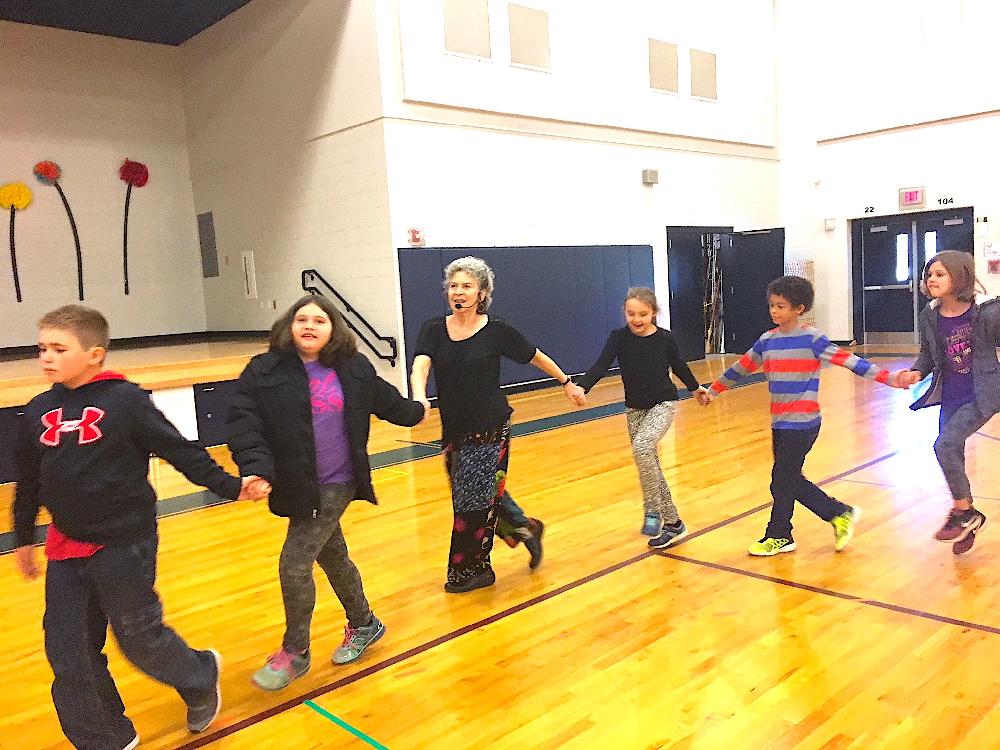 "In Caldwell County, we have now enjoyed two years of Smart Start art programming. Anne Lough has worked with us from the inception of this program. She is a very talented artist with a gift for working with young children, comfortably handling differences in age and development. She has also been a presenter in our Care Provider workshops and consistently receives high acclaim for her presentations. I highly recommend Anne to anyone considering pre-school or school age programming"
Lee Carol Giduz, Executive Director, Caldwell Arts Council, Lenoir, NC.
"The students as well as the staff at the three elementary schools at which you performed were very impressed with your programs, all very age-appropriate and the response was wonderful! Thank you so much for the wonderful musical experience."
Mayme Tubbs, The Music Committee, Robeson County Public Library, Lumberton, NC