Anne Lough ~ autoharp, guitar, hammered and mountain dulcimer artist; vocalist, storyteller, folk dance instructor
Workshop Titles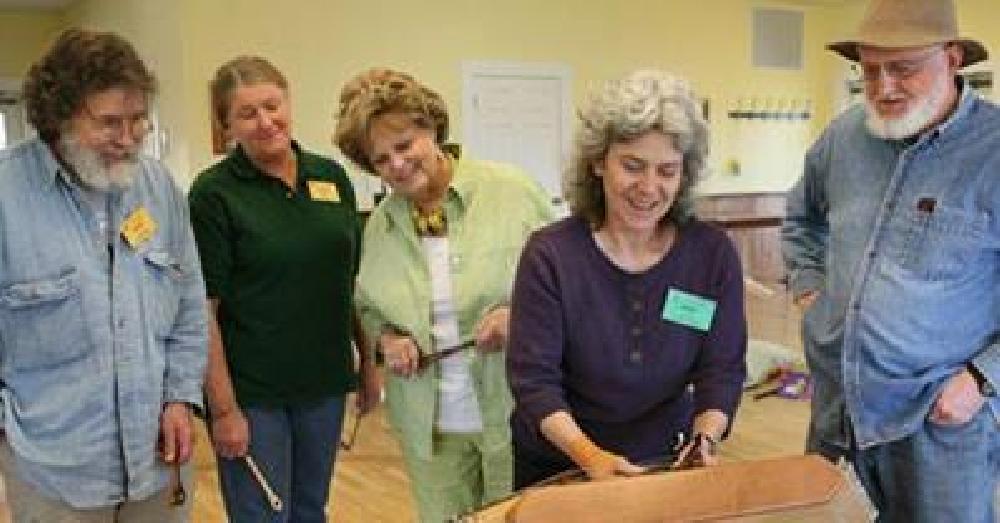 Dulcimer Class - WCU, Cullowhee, NC
| | |
| --- | --- |
| | Anne is a skilled and highly acclaimed instructor for any level of workshop in autoharp, hammered or mountain dulcimer, folk dance and shaped note singing. Workshops can be chosen from the following list or tailored to any specific emphasis or venue. |
Anne Lough Workshop Titles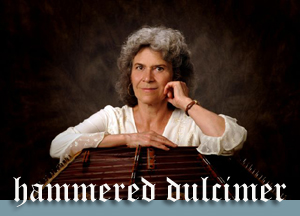 HAMMERED DULCIMER
Welcome to the Hammered Dulcimer - Getting Started
Melody Mapping - Tuning up the Ear
Dressing It Up – Basic Melodic Embellishment
Chording - Backup
Frills and Thrills - A Step Further
Building Your Repertoire
Sweep the Floor in Three-Four
Mountain Modal Tunes
Fiddle Tunes
Favorite Hymns
Beautiful Celtic Melodies
O'Carolan Tunes
Classical Gems
Parlor Songs
Ragtime - Blues - Chromatic Notes
Creating Interesting Arrangements
Show Tunes and Old Standards
Christmas Anytime
Christmas From the Oxford Book of Carols
Heart and Soul - Playing with Expression and Musicality
Here Comes the Bride - Wedding Classics
Another Jig or Two
Reeling Around
Favorite Hornpipes
Traditional Tunes From Across theOcean
Tunes for wo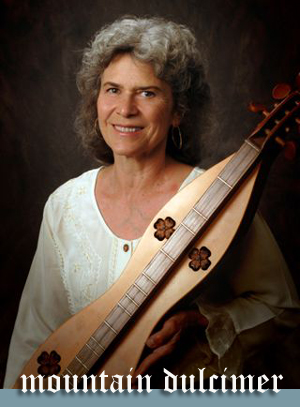 MOUNTAIN DULCIMER
Welcome to the Mountain Dulcimer - Getting Started
Firming the Foundation - Strumming and Finger Placement
Tune Up the Ear
A Chording We Will Go - DAD, DAA, DAC or DGD
Chord Substitution
Singing with the Dulcimer
The Haunting Aeolian Mode - Tunes in DAC
Lively and Bright - DGD tunes
DAD and DAA - Great Playing Partners!
Helpful Music Theory for Beginners
Creative Arranging and Interpretation
The Modal Dulcimer
Fancy Fingers - Left Hand Technique
The Versatile Capo
Finger-Picking Made Easy
Heart and Soul - Playing with Expression and Musicality
Old Time Hymns and Gospel in DAD and Other Tunings
White Spirituals and Folk Hymns From the Shaped Note Tradition
Appalachian and Play Party Songs
American Folk Songs to Sing and Play
Christmas Anytime
An Appalachian Christmas
Christmas from the Oxford Book of Carols
Children's Songs - Songs for the Young and Young at Heart
Harmony, Rounds, and Duets
Carter Family Tunes
Early Music
Lovely Tunes in Three Quarter Time
Beautiful Celtic Melodies
Bound for the Emerald Island - Celtic Sessions
Parlor and Sentimental Tunes
Stephen Foster Tunes
Tunes From Robert Burns
Easy Classics and Wedding Music
Lullabies From Around the World
---
ALSO:
AUTOHARP
Welcome to the Autoharp - Getting Started
Singing With the Autoharp
Introduction to Melody Playing
Many Rhythms, Many Techniques
A Little More Challenge
Favorite Hymns for Autoharp
American Folk Songs to Sing and Play
Tunes From America's Folk Poets
Carter Family Tunes
Sounds of the Season - Christmas Favorites
Songs for the Young and Young at Heart
VOCAL - Old Time Shaped Note Singing - A Singing School
FOLK DANCING
All Join Hands and Circle Left - Folk Dance for Fun
Folk Dance From Around the World
---
"Anne combines the best qualities of performer and teacher. She is a thoroughly professionsl performer, has a beautiful singing voice, is highly skilled at accompanying herself on a wide variety of instruments and is also extremely knowledgeable about the background and history of the songs and tunes she sings and plays. As a teacher, she is patient, approachable, enthusiastic and and organized."

-Bob Dalsemer, President
Country Dance and Song Society of America
Music and Dance Coordinator, John C. Campbell Folk School, (Retired)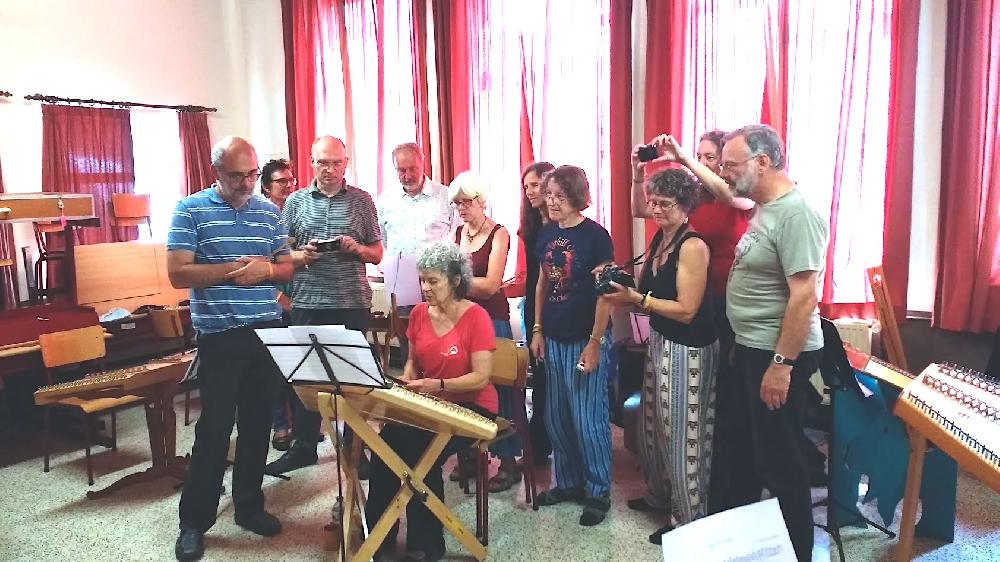 Traditional Folk Week - Gooik, Belgium
Student Comments:
"A superior instructor - I never dreamed I could learn so much in such a short time."

"A rare combination of talent, teaching excellence, humor, personality and patience."

"A REAL musical experience as well as an inspiration!"

"The best workshop I've ever attended - thank-you for such a wonderful week!"